A Message from Chief 
Welcome to the Manville Fire Department's Website. This site will provide a glimpse into the professionalism and dedication of all members of the Manville Fire Department, along with its rich history and tradition the residence of Manville have become accustom too.
I do believe that the members of this department all share a unique bond with each other that allows us to provide the highest level of fire service protection at the lowest cost. That same bond has allowed this department to continue that same proud tradition since 1891, and allows us to go above and beyond the call of duty.
In my opinion, there is no better breed of people on this earth than those who volunteer their time and efforts to help others. It takes a lot of dedication, interest, sacrifice and training to keep up with today's changing fire service all for the benefit of others.
I am extremely proud and privileged to be working with such outstanding and committed group of people.
Sincerely,
Fire Chief
Jason Rodrigues
Deputy Chief
Serving Since 2019
Credentials:
CPR
EMT – B
NFPA 1001-10
NFPA 1001-20
NFPA 1002 
NFPA 1021
NFPA 1041 
NFPA 1521
Haz Mat Ops
ICS – 100
ICS – 200
ICS – 700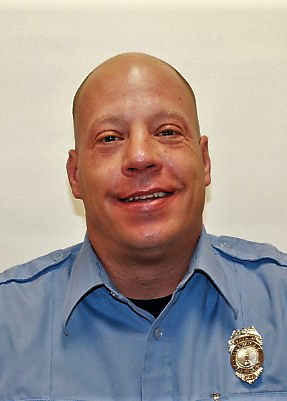 Shane Trant
Lieutenant
Serving Since 2010
Credentials:
CPR
NFPA 1001-10
NFPA 1001-20
Haz Mat Ops
ICS – 100
ICS – 200
ICS – 700
Tyler Ruggiero
Lieutenant
Serving Since 2018
Credentials:
CPR
ICS – 100
ICS – 200
ICS – 700
Matthew Jalette
Lieutenant
Serving Since 2018
Credentials:
CPR
EMT-C
NFPA 1001-10
NFPA 1001-20
NFPA 1002
Haz Mat Ops
ICS – 100
ICS – 200
ICS – 700
Alex Kwarta
Fire Fighter
Serving Since 2018
Credentials:
CPR
ICS – 100
ICS – 200
ICS – 700
Benjamin Anderson
Firefighter
Serving Since 2019
Credentials:
CPR
ICS – 100
ICS – 200
ICS – 700
Nathan Mefford
Firefighter
Serving Since 2019
Credentials:
Samuel Keeler
Firefighter
Serving Since 2019
Credentials:
Matthew Levesque
Firefighter
Lisandro Delgado
Firefighter
Serving Since 2020
Credentials:
CPR
ICS – 100
ICS – 200
ICS – 700
ICS – 800
Griffen Cournoyer
Firefighter
Dillon Barbato
Firefighter
Jonathan Glaude
Firefighter
Chris Mancini
Firefighter
Erich Houseman
Firefighter
James Carlson
Firefighter
Blake Cordeiro
Firefighter